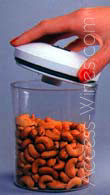 1

Put the food in the box, check that the edges of the box and top are clean before putting the top.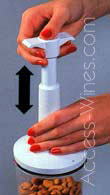 2

Adjust the pomp on the stop and pump the air out of the box until yhe grey joint of the top is almost invisible.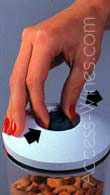 3

To open, press the stop at the indicated place to let the air coming in, take the top away.