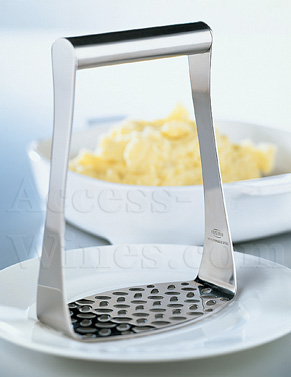 Stainless steel potato masher Cuisipro
Designed to make short work of mashing potatoes or any other type of vegetable.
-Large handle design for a firm grip and effortless mash.
-High handle keeps hands away from food.
-Designed holes for efficient and lump-free mash.
-Durable stainless steel is easy to clean.
-Dishwasher safe.
Mashing potatoes used to be a chore and hard work. The potato masher CUISIPRO can turn even the toughest spuds into a light mash instantly.