The bottle coaster VACUVIN protects your table against marks and scratches. The bottle coaster VACUVIN prevents drops of condensation to flow from the bottle on the table.
The flexibility of the rubber lining the inner rim of the Bottle Coaster allows it to adhere perfectly to the bottle.
This bottle coaster fits all standard 750ml bottles.
Brushed Stainless Steel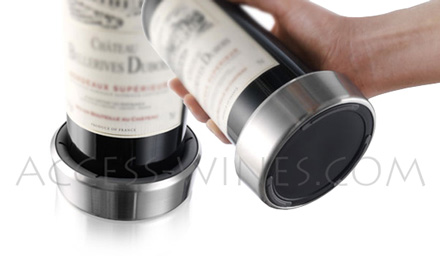 The coaster VACUVIN stainless steel version,
the purity of its design emphasizes functionality.