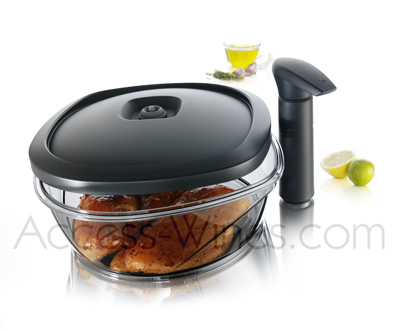 VACUVIN instant marinator

Vacuum marinater or food saver dish

The Instant Marinater is a unique dish that marinates and tenderizes all types of meat, fish, poultry and vegetables in just minutes. Simply add your marinade to the food in the dish and then pump out the air to create a vacuum. The vacuum opens up the pores and the fibres of the food allowing the marinade to penetrate in minutes rather than hours 'locking-in' flavour. It also tenderizes the food and keeps it juicy.