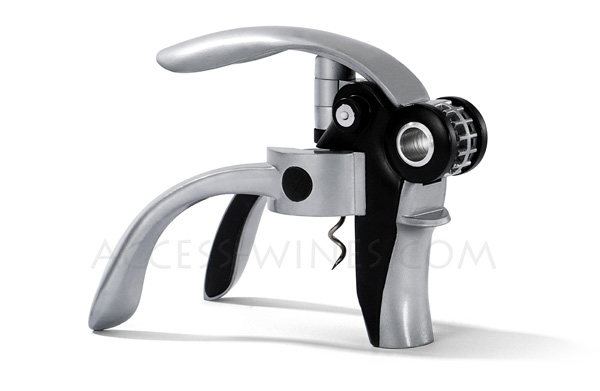 Peugeot Baltaz corkscrew, Professional corkscrew. The rack and lever corkscrew Peugeot Baltaz is practical, powerful and reliable, equipped with high strength aluminum handles with a design specially designed for gripping and maintaining the perfect corkscrew on the neck of the bottle, it allows extract effortlessly and within seconds all types of plugs and leaves room for the tasting.
Product benefits:
- To uncork a bottle effortlessly in seconds.
- Fits all bottlenecks and can remove all types of plugs.
- A spin parts in each kit.
- Can be easily placed on a table, he stands alone without support.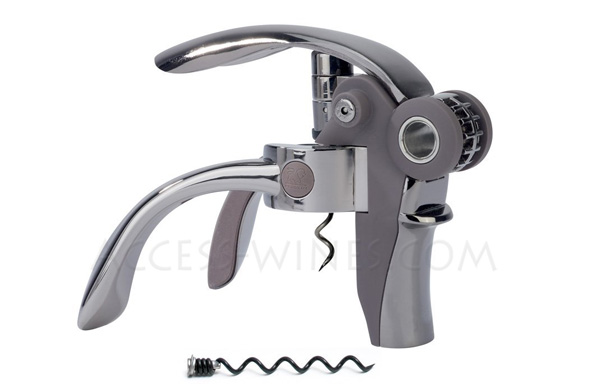 All the expertise of Peugeot concentrated in this ingenious design to mechanical sophistication. Suitable for all bottlenecks, Baltaz has now firmly grips the bottle for extraction of the cork with ease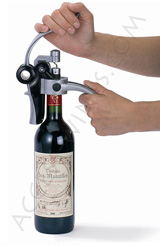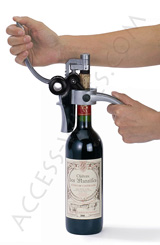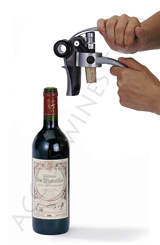 User manual Professional corkscrew
Peugeot Baltaz corkscrew