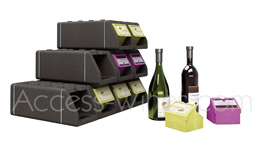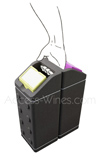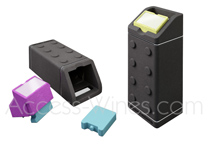 Identifying customer's needs. Inventing and creating useful objects with a fascinating design and a flawless quality you can use in everyday life.
Averli is a company of ideas. Industrial production oriented, applying the highest-quality standards but thinking in a creative way.
Carry your wine or champagne safely with folding boxes and shockproof AVERLI!
The founder of AVERLI, Pier Angelo Erli says:
"I still get excited like a child when I find in the market a product able to solve problems you go through in your everyday life. Maybe because my parents didn't buy me toys and I had to manage on my own to make them in the most ingenious and unexpected ways, using my imagination. In fact, I gave shape to my dreams. Now with Averli, I'm savouring the complete freedom of doing all this, a freedom that technology can give me. "That's what happens with Wine Up. It comes from a strong need, a lack of something. How many times did you go to your friends' place for dinner with a good vintage wine bottle hold tightly between your friend's legs? And how many other times you came out of a wine bar carrying an old carton with that scary tinkle and once back home you had to fold it up for the recycling collection? How many half filled bottles did you leave on the restaurant table because you were embarrassed to go out with a bottle in your hand? Not to mention the top wine bottles you find by chance, and you must renounce because you don't know where to put them. Could you believe that despite all the passion and culture of wine nobody has never thought of a safer, more elegant and comfortable way to carry them?"
That is the question, that is what was lacking. With Wine Up we have found the solution.